Audials One
Find, record and download any type of music or video from the Internet with Audials One – convert music and movies to exactly the formats you wish.
Once you have installed Audials One, you can use it to search for music and movies online – you can download all the music and movies Audials One finds for you. Audials One literally vacuum cleans the entire Internet to provide you with the music you crave.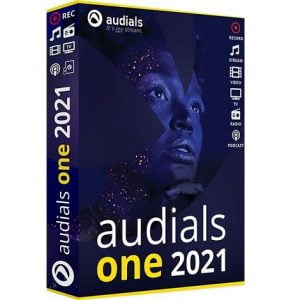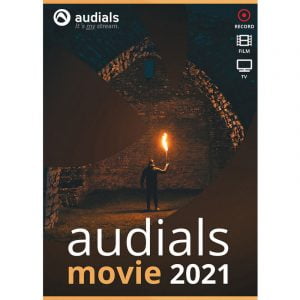 Audials Movie
Audials Moviebox will assist you in recording and downloading movies, films and videos from online services like Netflix, Hulu.com and many more.
The features in Audials Moviebox are specifically designed to help the user record, rip and download movies and films from VoD (Video on Demand) services – the downloaded movie is then saved in a video format designated by the user e.g. AVI, MP4, MKV, WMV etc.
Partner network
Our network of websites promoting Audials software products and featuring guides for online streaming and recording is also present in other countries. We've localized the Tunebite brand to Denmark and New Zealand – please visit our Danish partner tunebite.dk and our NZ partner at Tunebite.nz.
Audials Review
Are you looking for a platform where you can stream, record, and enjoy all your beloved shows, movies, music, and podcasts?
Introducing Audials One 2023, an exceptional multimedia recorder that goes beyond simple recording. With its advanced capabilities, it optimizes both audio and video, allowing you to curate your very own personal library of content to enjoy at your convenience. I had the opportunity to test this remarkable software, and I'm excited to share my experience with you.
Pros and Cons of Audials One 2023
Pros
Audials One 2023 offers several advantages for users seeking a comprehensive multimedia recording experience. Firstly, the software supports recording from a wide range of major streaming services, ensuring compatibility with popular platforms. Users can effortlessly capture TV shows, movies, music, and podcasts, enabling them to build their personal media library with ease.
Another notable feature is the automatic removal of ads, enhancing the viewing and listening experience. Additionally, Audials One 2023 supports Hi-Res audio, providing high-quality sound for music enthusiasts. The user interface is designed to be user-friendly, allowing for intuitive navigation and efficient utilization of the software's features.
Cons
However, there are a few limitations to consider. While Audials One 2023 excels in many aspects, it typically does not support recording in 4K resolution, which may be a drawback for users who prioritize high-definition content. Furthermore, the software is not natively available for Mac or Linux systems, restricting its usage to Windows platforms.
Key Features and Functionality
Audials One 2023 is a comprehensive multimedia software that offers a range of features for streaming, recording, and managing various forms of entertainment content.
Key features of Audials One 2023 include:
Streaming and Recording Capabilities
The software allows users to watch, listen to, and record streaming and live TV, video podcasts, music from streaming services, Internet radio, and podcasts.
Media Library
Audials One 2023 serves as a convenient media library, enabling users to easily access and enjoy their recorded content without the need to switch between different streaming platforms. Additionally, users can import their existing music and video files stored on their devices.
Wide Streaming Service Coverage
The 2023 software supports popular streaming services such as Netflix, Hulu, Disney, Paramount, and Amazon for video content, as well as Spotify, Apple Music, Tidal, and Pandora for music. The software offers a full list of supported services and allows users to manually add additional sources if desired.
New and Enhanced Features
The 2023 version of Audials One includes several notable features and improvements, including the ability to automatically remove ads from videos, normalize volume levels in videos with audio issues, easily add subtitles, record videos in smaller segments for faster and higher quality downloads, record Hi-Res music, automatically fill in music tags, eliminate ads and interruptions from music, automatically download subscribed podcasts, batch record items based on custom settings, and an improved interface for streamlined navigation.
Enhanced Performance
Audials One 2023 is optimized to efficiently utilize CPU resources, resulting in improved speed and performance.
Mobile Apps
Users can enjoy the convenience of Audials on the go with iOS and Android apps, including support for Android Auto. These apps allow for seamless file transfer from the desktop version without the need for cables.
Discovering Audials One 2023
To begin using Audials One 2023, you can easily download the latest version without the need for creating an account. However, access to most features requires upgrading to the premium version. The software offers a simple layout, with files conveniently accessible from the upper-left side of the interface.
Recording options are readily available in the middle-left section, allowing users to choose between audio or video recording. Additionally, you can convert existing files using the convert option located below the recording menus.
The central pane serves as the main control area, where you can select files, connect to streaming services, and adjust recording settings according to your preferences.
Configuring default file formats may require navigating to the bottom of the window, which could be less intuitive. However, you can also access default settings for music and video recordings by selecting the Settings cog located at the bottom left corner.
Audials One 2023 offers effortless exploration and search capabilities for music, radio stations, and podcasts using the dedicated category buttons on the left side. The Music Zoom feature, found under the Music category, assists users in discovering new music by providing recommendations based on their preferences.
You can also utilize the bot at the top of the window to find similar artists and add favourite artists/songs to wish lists for easy access and recording.
Using Audials One 2023: Key Observations
It is important to note that Audials One 2023 respects copyright protections and may not be able to record shows or movies with certain DRM protections or encryption. This limitation is particularly noticeable with 4K content, although recordings may still be possible at a slightly lower quality. The transparency regarding these limitations is appreciated.
One notable feature worth exploring is the ad detection and removal functionality. This feature allows users to eliminate ads from recorded content, which can be particularly useful when watching shows on free streaming services that feature long ad breaks.
How to record with Audials One 2023
To begin recording, users can select their preferred streaming service from the available list, enter their login credentials, and choose the desired show. The software provides options to record at different speeds, with 1x speed being recommended for slower devices. Recordings can be saved in the MPEG4 format, and users have the option to remove ads during the process.
During a recording session, Audials One 2023 may display a notification about missing frames at the beginning, potentially caused by interruptions such as antivirus scans. However, users generally report smooth transitions and successful removal of ads.
The software also offers the capability to set up recordings for new episodes of multiple shows, with users reporting no significant issues in this regard.
Audials One 2023 has been tested successfully with various streaming services including Freevee, Amazon Prime Video, Hulu, and Paramount+. However, it is worth noting that recording in 4K resolution is not supported.
When capturing streams from Spotify, users have reported optimal results when allowing the software to record without simultaneous playback. Audials One 2023 offers impressive automatic song tagging features, accurately identifying individual songs. Alternatively, continuous recordings can be performed, with the ability to split the stream into separate songs for increased flexibility.
Pricing Details of Audials One 2023
Audials One 2023 is available for a price of $85.82, granting users access to all the features offered by the software. For individuals who appreciate streaming and prefer the convenience of having their movies, shows, music, and podcasts consolidated on a single platform, the price is considered worthwhile.
Conclusion
Audials One 2023 simplifies the process of recording streaming video, offering an efficient solution akin to a streaming DVR. While it may not capture every piece of content due to limitations, it excels at capturing a wide range of media from popular streaming services.
It's important to note that any recordings made with the software are intended for personal use only. To determine compatibility with specific streaming services of interest, explore further details about Audials One 2023.